Bankruptcy
Every day, numerous people decide to file for bankruptcy protection. In 2014, 48,835 New Jersey residents filed for bankruptcy. With the economy facing its worst recession in decades, most Americans are struggling with debt.
A "Chapter 7" is known as the Straight Discharge Bankruptcy. In a chapter 7, all unsecured debt, credit cards, medical bills, etc., may be discharged. You have the option to continue any secured debts, such as car payments and mortgages, and keep the property that is securing those debts. It is possible to keep your home and your car and still receive a fresh start. The important thing to remember is not everyone qualifies for a Chapter 7. You may be disqualified if you have too many assets.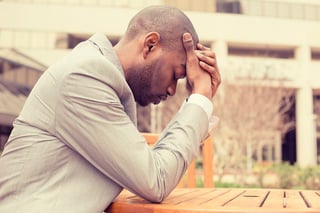 A "Chapter 13" is known as consumer reorganization and it requires you to create a feasible repayment plan for past-due mortgage payments or auto loans and submit it to the bankruptcy court for approval. Additionally, if you have the types of debts that would be dischargeable under Chapter 7, such as credit card bills, or medical bills, you may be able to reduce or eliminate those bills in a Chapter 13.
While bankruptcy will stay on your credit record for seven to ten years, the moment the discharge order is entered by the judge, credit can be rebuilt. As soon as the discharge is obtained, the sooner your financial life can get back on track.
If the impact on your credit score is keeping you from filing, you should know that accounts that are in collection will also remain on your credit report for seven years. These collection accounts will do more serious harm to your credit score. Bankruptcy allows you to eliminate debt without paying it back or a reduced amount.
We work efficiently to resolve your bankruptcy case quickly. Generally, we can complete a case and secure discharged debt within six months of filing your petition in a Chapter 7 or approve a plan in a Chapter 13. We utilize sophisticated software that can efficiently calculate where you stand. We have knowledge of all the available deductions to qualify you for bankruptcy and are well versed in determining which debts are priority and which are non-priority. These calculations are complicated, but we have the experience and the resources to effectively guide you through the process.
We highly recommend you consult us to assist you with filing the required petitions.
Foreclosure Defense
The potential loss of a home brings fear, uncertainty and stress. Many people believe that they do not have any options available, however this is seldom true. Our attorneys will provide you with your options and proven strategies including loan modifications, mediation and asserting technical defenses to foreclosure. You've made payments and worked towards ownership. Sometimes, events occur and what you've worked for is at risk of being lost.
We'll assist you in multiple ways when dealing with your financial problems whether you're just beginning to fall behind, or you were already served with a foreclosure complaint. Recent New Jersey Case Law virtually ensures that if your mortgage company obtains a foreclosure judgment before you have filed an Answer, you will lose. It is important to be diligent and proactive in order to save your home.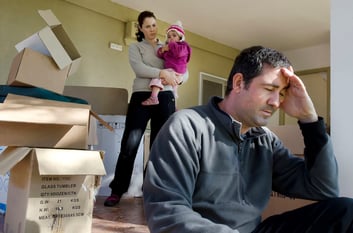 Modifications
A Loan Modification is a permanent adjustment in one or more of the terms of your loan, permits the loan to be reinstated, and results in a payment that you can afford. Some advantages of loan modifications are:
The lender typically will waive the late fees
The interest rate is adjusted to current rates
The total amount due is spread out over the life of the loan
You are able to keep your home.
Modifications have helped many keep their homes from foreclosure. Only an experienced attorney can help you through the process. Don't risk your home, contact Simon Law Group today.