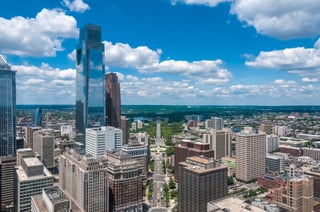 Charged with a DUI in the state of Pennsylvania?
First off, Welcome. If you've been arrested and charged with a DUI or DWI in Pennsylvania, you're probably feeling a tremendous amount of stress. Our advice - Try to relax. In the grand scheme of things, the situation could've been much worse, and worrying won't solve anything. We at Simon Law Group are here to serve not one, but two purposes. It's our promise to provide you with not only cutting-edge top-tier DUI/DWI defense representation, but also to "coach" and assist you through this incredibly stressful process. Let's get started.
On this page, you're going to find a wealth of information to help you address your DUI charge, to get acclimated with it, and to understand it rather than fear it. If you're a resident of Pennsylvania, or you were arrested in PA, you may have been fortunate enough to receive our individualized brochure on DUI/DWI's, including info on the charges, possible penalties, and even the science behind what constitutes 'intoxication' (and what doesn't).
If not, we've got all the information you'll need right here to make an accurate, well-informed decision about how to go about handling your case. Instead, if you wish to contact us immediately to speak with our DUI defense team, dial 800-709-1131 or press the button below. Otherwise, keep reading.
So ... you were out drinking with friends while watching the game, or maybe you were at home relaxing with a glass of wine and realized you had to head to the supermarket to get some ice - only to find yourself in the back of a police car. Maybe neither of these happened. In fact, many people have been arrested on suspicion of DUI without being intoxicated or having consumed alcohol at all. You're booked and processed at the police station, and probably lodged in the county lock-up. You're overtired, exhausted, stressed-out, angry, and doubtful about the security of your future. You're questioning whether you'll have a criminal record, whether you'll go to prison, and if your friends, family, your boss, or even worse - your spouse will find out. You feel as if your life is about to fall apart. While the police and DA's office may agree with you, the attorneys of Simon Law Group say "not so fast..."
Police, investigators, DA's, and the detectives - they all mean well. They hit the streets with the intention to enforce the law, but they, like everyone else, make mistakes. In an overwhelming number of cases, the police and detectives make sometimes fatal errors throughout the course of their conduct. Issues ranging from sobriety test administration, breathalyzer and Alco-Test calibration, and even pretenses of false arrest have arisen. As soon as you retain us, we make it a priority to begin our extremely in-depth DUI investigation process, in which we scope-out files, documents, and other evidence, and weigh it to ensure its constitutionality and legality. These preliminary investigations are a top priority.
A Track Record that Speaks for Itself
You may be asking, "So why should I choose your firm to defend me?" We're glad you asked.
Simon Law Group is among the most-experienced DUI/DWI firms in the region, known unanimously throughout Pennsylvania and New Jersey, especially among other attorneys, for uncompromising dedication in often complex and multi-layered battles to defend our clients.
Our attorneys have been consistently rated "5-stars" by Avvo's Client Rating system, and our firm is part of an expansive network of national and state legal defense associations.
Do not approach this alone; do not let the system get the best of you like it does to thousands and thousands of Pennsylvania motorists each year. It's our primary responsibility to get you back on your feet, and our success record exemplifies this. In many cases, our attorneys are able to dismantle the DA's case and completely avoid a criminal record.
Our unwavering experience in the field steadily yields an immeasurable benefit to you, facilitating the avoidance of jail time, fines, insurance charges, suspension of your driving privileges, and yes, job-loss. We can help you to avoid probation, and the installation of an ignition-interlock device, but most of all, we'll protect your reputation within society.
Our extensive experience with 3rd, 4th, and 5th time DUI clients illustrates our unprecedented superiority in the field. Simon Law Group's DUI defense team constantly studies and researches not only the law and new guidelines relating to DWI/DUI's but also the science behind them, as you may have seen in our information-packed brochure. This includes verifying and challenging accuracy of various chemical testing methods, as well as breathalyzer calibrations and even challenging the prosecution's case through consulting our dedicated team of experts.
Simon Law Group has represented hundreds of clients charged with DUI and DWI's, and many with charges including vehicular assault and death-by-auto. Many of our clients had just one or two drinks with dinner and were in the wrong place at the wrong time. Some clients were participating in recreational activities and felt they were more sober. Others had misunderstandings involving prescription drugs and found themselves in a precarious situation...
Unfortunately, some clients have struggled time and time again with repeated DUI's (many after their third or fourth time), and while most attorneys are baffled by these complex scenarios, they keep quiet about it. At Simon Law Group, however, we're armed with an exceptional record with overwhelming success in DUI and criminal cases.
Whether it's your 1st DUI or your 5th, we're 100% dedicated to defending you against the perils of the court system.
No exception. It's our promise.
What are the Fees, and How much will you Charge me?
The United States is literally "flooded" and saturated with attorneys. At any moment, there are lawyers looking to lure you in with a low rate and at a critical point in your case, hit you with additional fees. In fact, this is so widespread and prevalent across the region that our staff has created a dedicated step-by-step process to avoid this altogether.
Depending on the nature of your case, our attorneys will assign a standard flat-fee agreement, a contingency agreement, or an "hourly" agreement, payable via our payment plan or a one-time payment. We accept payment at our office or over the phone, whichever's easier for you.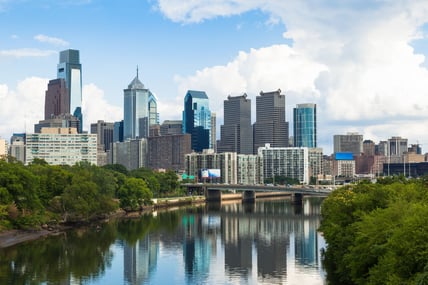 How do I get started?
Once you retain us, our attorneys may have you shedule an appointment at one of our 7 NJ or PA offices. Our team will then contact the Court, and immediately begin the preliminary investigation. We'll then use the information provided to forge a world-class defense, creating the optimum level of protection between you and the government.
Give us a call, fill out the form to your right, or click the button below to contact us today for a 100% free/no-cost consultation with one of our dedicated DUI defense attorneys. Do not wait, each passing day is crucial.
To contact us directly and immediately, dial
800-709-1131