Our Attorneys
Help with your legal issue is just a click or phone call away.
CALL US TODAY: (800) 709-1131

Britt J. Simon
As Managing Partner of Simon Law Group, LLC, Mr. Simon is responsible for overseeing case-resolution, and frequently litigates an expansive variety of Divorce, Criminal/DUI, and Civil cases in Superior and Municipal court.
Mr. Simon is licensed to practice throughout New Jersey, and is admitted to the New Jersey, Pennsylvania, New York, and the District of Columbia Bar. He is also authorized to litigate in the District Court, US Circuit Courts, the US Supreme Court, and various matters of the Military & Armed Forces. As a member of numerous Bar Associations, he is guided by a commitment to the best interests of his clients, and adheres to the highest standards of the legal profession.
Britt Simon is HGN certified as well as being a certified trainer. He has completed ARIDE training and has studied DRE for Attorneys.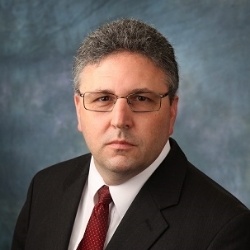 Stephen M. Zullo
Partner and litigator Stephen Zullo has practiced law throughout the region for well over 25 years, and is also fluent in Spanish. Mr. Zullo began his career serving in the Military as a soldier in the U.S. Army.
Mr. Zullo's profession includes an extensive focus in a range of closely related legal fields, including vast experience in personal injury and medical malpractice law. Mr. Zullo has vast experience in Personal Injury, "Slip & Fall" matters, Auto/vehicular Accidents and machine-related incidents, Professional Malpractice, Bankruptcy and Foreclosure Defense and an ever-growing range of complex litigation.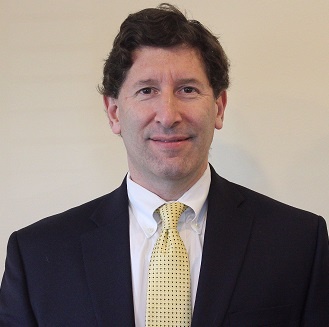 Joel A. Friedman
A graduate of the University of Richmond law school in 1989, Joel Friedman clerked at the Middlesex County Prosecutors Office in New Brunswick and worked for the Schwartzman & Schwartzman law firm in Highland Park for three years before opening his own law office in New Brunswick in 1993.

Mr. Friedman was a sole practitioner for 24 years, specializing in family law matters such as Divorce, Custody, Child Support, Restraining Orders, DCPP/DYFS defense. He also handled numerous criminal and juvenile superior court trials, as well as hundreds of real estate purchase and sale transactions.

He joined the Simon Law Group, LLC in 2017 as a Partner and the head of the family law department, focusing his practice solely on family law matters. He is an experienced trial attorney, and his goal is to provide quality service to fit his clients' needs. Call him for a consultation on your child support, custody, divorce or final restraining order matter.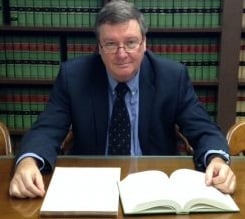 John Kelleher
In addition to over 25 years of experience since being admitted to the bar in 1988, John Kelleher offers a wealth of practical knowledge and experience unparalleled by other firms. Internships in the NJ Superior Court Family and Civil Law Division, Clerkships with the Somerset County Prosecutor's Office and Sup. Court Judge Alexander J. Menza, intensive mediation seminar with the Institute for Dispute Resolution, and an MA in Psychology all contribute to John's acute understanding of the legal process from several perspectives. This unusual insight can be invaluable in developing case strategy and achieving optimal resolutions for our clients.
Mr. Kelleher's focus, as a Partner, is on Matrimonial issues such as Divorce, Separation, Child Support, Parenting Time and other related issues.
Mr. Kelleher is an alumnus of Rutger's Law School.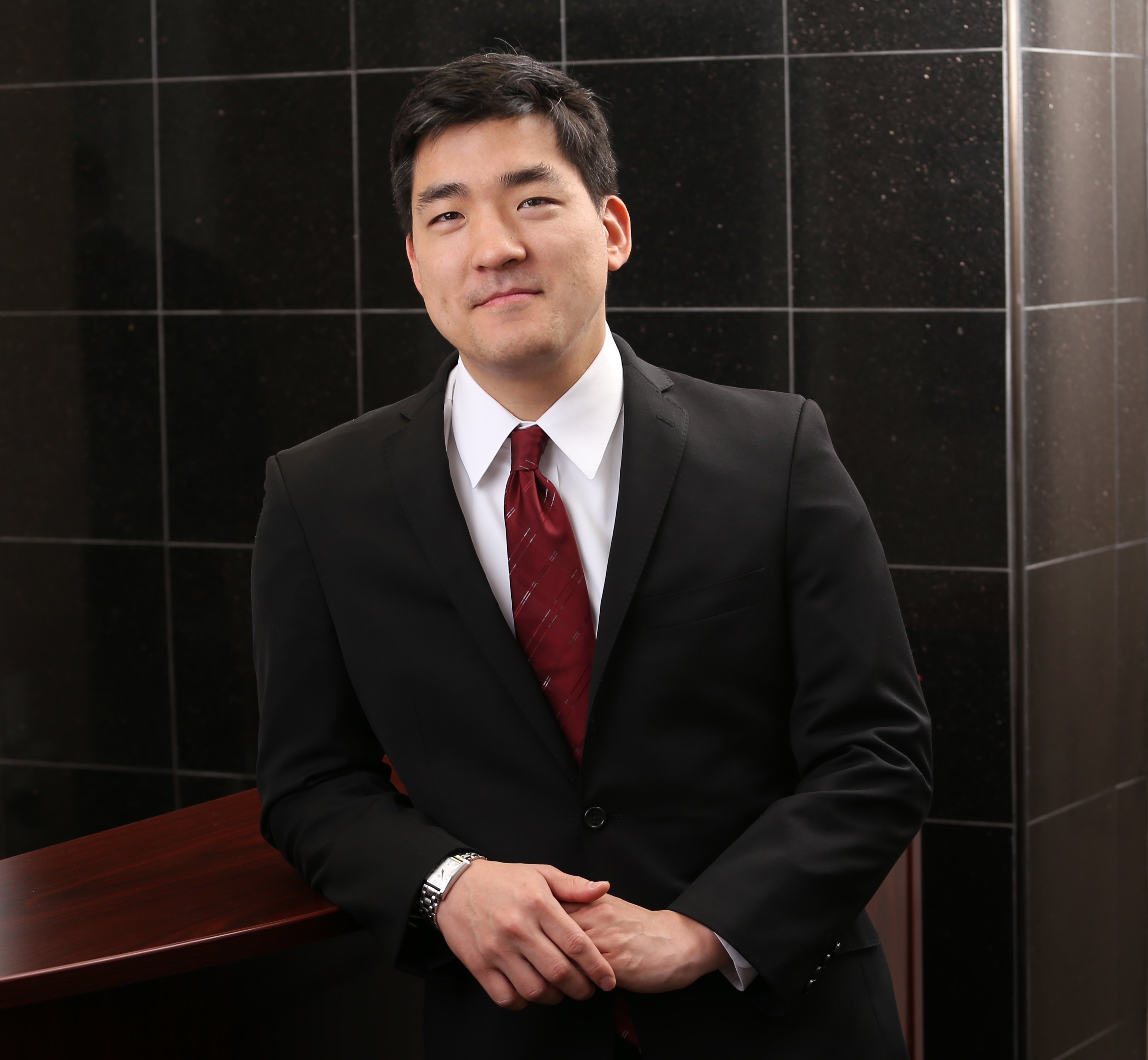 Erik Frins
A cum laude early-graduate of Manhattanville College in New York, Mr. Frins attended Pace University School of Law, where he earned his JD. During his time at Pace, he won the AAJ Trial Advocacy Competition, the 2011 ABA Labor Law Trial Advocacy Competition, and earned his certificate in the study of International Law. Mr. Frins worked as a Research Assistant at the Center for Continuing Legal Education, reviewing and researching case law for the Judicial Institute Program.
Mr. Frins also served as an extern for the Westchester County DA's Office, and as an intern for the NY Unified Court System's 9th Judicial District.
At Simon Law Group, LLC, Erik is devoted to developing sincere relationships with his clients and representing them to the fullest extent under law. Mr. Frins handles injury related claims such as Workers' Compensation, Social Security Disability. He also handles Estates and various civil litigation matters such as breach of contract, fraud and landlord matters.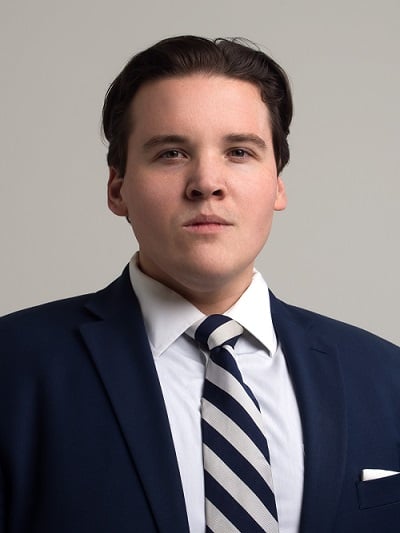 John E. Malchow
A lifelong resident of Somerset County, Mr. Malchow earned both a B.A. and Master's degree at Rutgers, the State University of New Jersey before crossing the Delaware to attend Penn State Law. While there, John helped to represent clients through MidPenn Legal Services and piloted a legal research course for incarcerated individuals at the local correctional facility. During his time at Penn State, John was selected for the school's trial team, participated in the Civil Rights Appellate Clinic, and was elected President of the Student Bar Association as well as valedictorian of his class.
Prior to graduation, John taught comparative constitutional law courses at Nirma University of Law in Ahmedabad, India, and at the National University of Mongolia. John then completed clerkships with the Hon. Arthur L. Zulick of the Pennsylvania Court of Common Pleas as well as the Hon. Robert A. Ballard, Jr. in the Family Division of the New Jersey Superior Court.
At Simon Law Group, LLC, John works directly with clients across New Jersey to handle civil, criminal, and family matters throughout New Jersey.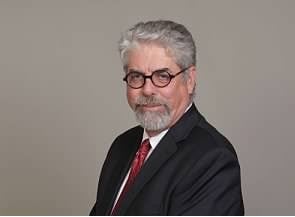 Kenneth Thyne
Ken Thyne has concentrated his practice for the last thirty-five years on representing clients in disputes with their lawyer. Mr. Thyne represents clients who are victims of legal malpractice and in fee disputes, as well as other issues arising out of the attorney-client relationship. Mr. Thyne also handles commercial litigation and appellate work.
Ken Thyne has won precedential victories in both the New Jersey Supreme Court and the Second Circuit Court of Appeals. Mr. Thyne obtained his undergraduate degree magna cum laude, Phi Beta Kappa, from Tulane University in Louisiana, and obtained his law degree from the University of Minnesota in Minneapolis.
Mr. Thyne joins Simon Law Group, LLC as Of Counsel.
100% FREE CONSULTATION
As the region's leading family, personal injury, DUI/DWI, criminal, bankruptcy, real estate, and workers' comp attorneys, Simon Law Group, LLC offers zero-cost consultations. YOU are our top priority.