VICTIM:
"I have been abused. What do I do?"


Despite our nation's best attempts to thwart and curb domestic violence, it still happens on a routine basis. If you're viewing this page, there is an overwhelming chance that you feel you've been abused, or that you have been labeled an abuser by a significant other.
Spousal abuse and other types of domestic violence are incredibly upsetting and require immediate attention, often including intervention from an outside party. While you may hope and wish to keep the situation contained at home, hidden from friends, family, and neighbors, sometimes it's simply not possible. Subjecting oneself to an abusive situation because it is "easier" than to separate from the abuser is the very mentality that allows an abuser to remain in control.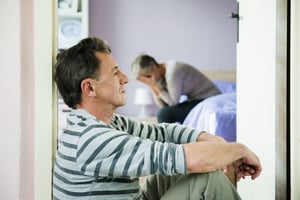 While dependence on another for comfort, love, sex, mutual support, and finances is beneficial in certain situations, it is in no way positive or beneficial when a victim is subject to abuse by a spouse or a significant other. Further, if children are involved and aware of the occurrences, there can be not only long-term mental, emotional, and physical trauma for them, but also government intervention if they're made aware by a teacher, friend, or family-member of recurring abuse.
For many, reaching out to us may be the last thing you want, but we fully believe it's something you've thought about time and time again, but have historically chosen to ignore, as so many others do..
Contacting us, while not the first-option, very well may be the best option. Unfortunately, "ugly" situations can turn violent, and situations involving domestic violence, if unsupervised, can lead to sustained and extensive injuries, or even death.
If you believe you have been abused, and are in need of advice and assistance, contact us here or fill out the form below and specify the time of day you wish to be contacted. Our conversations are private and at no-cost to you. You can also text us by clicking the TEXT box on this website.

If you find yourself in an immediately life-threatening situation, dial 911.

ALLEGED ABUSER:
"I've been labeled an Abuser. Now what?"
Conversely, there are also special situations wherein a person falsely accuses another of abuse, and in this case, the person is prone to family-law proceedings and possibly criminal charges. In matters such as these, it is imperative to seek-out a trustworthy attorney such as ourselves, of whom are able to identify these situations and address them accordingly to protect your best interests.
If you have been labeled an abuser:
Restraining Orders
A restraining order is a court order issued to prohibit a person from carrying out a particular action, namely approaching or contacting a specific person. Restraining orders can be useful in protecting victims of domestic violence. There are two types of restraining orders in New Jersey: Temporary and Final Restraining Orders.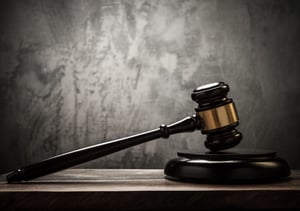 A Temporary Restraining Order ("TRO") is commonly issued to provide temporary protection from alleged abusers. In order for a temporary restraining order to be issued, a judge must have "sufficient basis" to believe that domestic abuse has occurred.
A TRO is in effect until a hearing date. On the hearing date, a Judge will determine if there is sufficient merit to grant the Final Restraining Order. If you are the victim, or accused, your best chance is with an experienced attorney.
A Final Restraining Order ("FRO") issued is permanent. For the victim, there is relief. For the accused it can affect your employment, right to own hunting equipment, and relationship with your family and children. In addition, if there are children in the home, New Jersey's Division of Child Protection and Permanency (DCPP) (previously "DYFS") can be notified. You need to ensure that you have quality representation to protect your rights and your future. Many times it's a two way street. The "victim" is sometimes the abuser. People can use Restraining Orders as a tool to gain an upper hand in divorce. Ensure protection of yourself and your family.
Contact us immediately if you are considering a restraining order, or have had one placed against you.


100% FREE CONSULTATION
As a firm that works in both Family Law and Criminal Defense, you can rest assured that Simon Law Group, LLC has the experience necessary to assist you in your Domestic Violence case. Whether you're a Victim of DV or you've been accused, we can provide effective representation and the support and assistance you need.