4 min read
NJ Discovery - Police Videos Made Public OPRA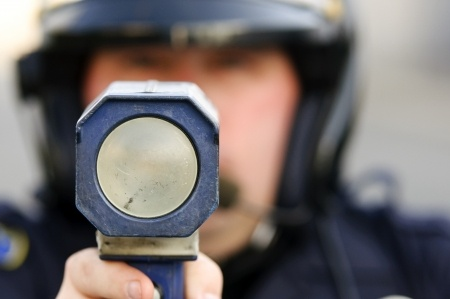 All a to do about nuttin. Police as public paid servants should recognize that the public has a right to see how they conduct themselves. Take heed though, the videos that police now will have to make and provide are a double edged sword. The videos may not cast the defendants in a favorable light. That being said, the videos should be best used to vindicate the innocent and force greater professionalism in our police. Videos should also help Police leadership to weed out the bad apples and encourage quality police work.
Contact a NJ DUI Lawyer or NJ Traffic Lawyer today for your free consultation 800-709-1131
Ruling Making Police Videos Public Could Impact Discovery
Michael Booth

, New Jersey Law Journal
A New Jersey judge has ruled that the public can access videos recorded by police dashboard cameras and lawyers said the decision may allow discovery to begin earlier in traffic stop cases.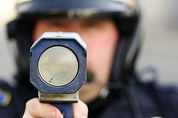 Superior Court Judge Vincent Grasso, in two rulings issued Oct. 2, ruled that the footage does not fall within the list of exemptions in the Open Public Records Act that allows government officials to keep certain records from public view.
"OPRA manifests the state's public policy of transparency in government," Grasso wrote in one of the cases, Ganzweig v. Township of Lakewood. "The court finds that the contemporaneous recording of a traffic stop by a police dash cam that was required to be maintained and activated is not exempt."
Lawyers who handle traffic stop cases said the rulings, if they are upheld on appeal, will make it possible to review video recordings earlier in the process of preparing a defense instead of waiting until discovery becomes mandatory.
But drunken driving litigator Jeffrey Evan Gold said the rulings may have an even broader impact.
"This will be important to the media and to the public," said Gold, who runs a firm in Cherry Hill, N.J. "In a high-profile case, you might be able to get a video, especially since we're moving to a society where everything is recorded by the police."
The use of dash cams by police departments is becoming prevalent across the state, and Gov. Chris Christie on Sept. 10 signed into law a measure that requires dash cams to be installed in every new police car purchase or lease that will be used primarily for traffic duty. There are also moves under discussion to require police officers to wear body cameras that will record all of their activities.
"All of that might be available to the public," Gold said.
Another DWI litigator who is not involved in the case, Evan Levow, said the rulings will allow the public to obtain videos without having go through extensive litigation and discovery.
There is no reason for prosecutors to have challenged these OPRA requests, said Levow, who also runs a firm in Cherry Hill.
"Why does the state fight these requests?" he said. "Just give them [the plaintiffs] the information. It's shameful the state fights this hard. They would get the information through the normal routine."
Levow said Grasso's decision, in addition to making information available to the public sooner, "highlights the inequities DWI defendants face and the government's zealousness in making them go through all these shenanigans."
But Ocean County Prosecutor Joseph Coronato said his office will appeal the rulings.
"It's not that the tapes shouldn't be released, it's when they should be released," Coronato said. "We believe the judge misinterpreted the law."
Coronato said the matters remain under investigation.
"There's a balance that needs to take place here," he said, adding that under Grasso's rulings, "the public gets to see the tapes even before the defendant."
Plaintiff Shabsi Ganzweig's attorney, Clinton, N.J.-based solo Walter Luers, said the public should have the right to view dash cam videos to ensure the police are following proper procedure and to also help defend officers who are wrongfully accused of abusing their authority.
"Videos tell the truth. They're not biased," Luers said.
Plaintiffs in both of the cases sought video footage taken during police stops.
In the first case, Ganzweig sought footage taken from the dash cam of a Lakewood, N.J., police officer who was charged with official misconduct following a traffic stop, from which he charged a driver and passenger with drug-related offenses that were later dropped.
In the second case, plaintiff John Paff, the chairman of the New Jersey Libertarian Party's Open Government Advocacy Project, sought the dash cam recording of a Tuckerton, N.J., police officer, accompanied by a police dog, stopping a woman in nearby Barnegat Township, N.J. The officer was later charged with aggravated assault and official misconduct.
The Ocean County Prosecutor's Office opposed releasing the videos in Paff's case and Lakewood retained Mathew Thompson of Berry, Sahradnik, Kotzas & Benson in Toms River, N.J.
The defendants claimed that the video recordings were "criminal investigatory records," were related to ongoing investigations, were part of internal affairs investigations and thereby exempt from OPRA. In Paff's case, Assistant Ocean County Prosecutor Samuel Marzarella also argued that Paff lacked a personal or particular interest in the matter.
Grasso rejected all of those contentions. He noted that the departments had adopted policies requiring the use of dash cams and that the videos were maintained as part of a normal routine and not as part of a particular investigation.
Grasso also pointed out that the cameras were operating before, during and after each incident.
"Defendant's conclusory assertion of the record as a criminal investigatory record fails to properly consider the statutory purpose of OPRA," Grasso said in Paff v. Ocean County Prosecutor's Office. "The content of the videos would contribute to the public purpose of OPRA and provide insight into a police officer's conduct during an arrest."
To learn more about NJ Discovery Rules, contact Simon Law Group today for your FREE CONSULTATION with a NJ Traffic Attorney 800-709-1131