Popular Over the Counter Drug Issued Warning by FDA, may Ignite Lawsuits
Federal regulators recently issued a warning that the anti-diarrheal drug Imodium could cause "serious heart problems" will inevitably promote plaintiffs to submit claims in the courts, attorneys said.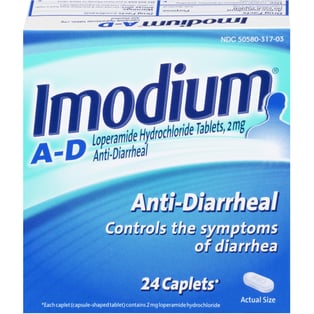 The U.S. FDA warned on June 7th that utilizing amounts above the recommended dosages of Imodium could lead to episodes warranting serious medical attention, including fainting, arrhythmia, and cardiac arrest, which often leads to death.
Since the drug's introduction forty years ago, 10 deaths have been exclusively linked to the drug, as well as 48 cases of serious heart complications, over 50% of which were reported since 2010. FDA regulators believe these are connected to the opioid epidemic, wherein users and addicts have turned to self-medication to thwart withdrawal symptoms.
These warnings will likely lead to 'litigation opportunities' for individuals who've experienced some sort of health related issues that came-on after ingestion of Loperamide, Imodium's generic ingredient. Attorneys specializing in pharmaceutical litigation said the chief question in focus will essentially be, "did Imodium's manufacturer know or have reason to know of potential heart problems related to the drug?"
Attorneys aren't generally apt to taking cases wherein prospective clients misused the drug at issue, as it could "start off litigation on the wrong foot," said Philadelphia-based lawyer Alan Klein, referencing over consumption of drugs. However, despite it not being a daily prescription medication, it won't stop a small number of cases from being filed.
Klein reported that the FDA's numbers are "just the tip of the iceberg," as related cases are most often underreported. Manufacturers of Loperamide will now be forced to update labels to include the federal regulatory agency's warnings, to ensure consumers understand the risks they face. Proving the labels should have existed before, however, will be an uphill battle.
If you believe you have a personal injury case, call today for a free consultation with a NJ Personal Injury lawyer. There's no cost. Find out if you have a case. 800-709-1131