U.S Justice Department officials are in preparation to end the use of private prisons with allegations that facilities are less safe, less effective and overall offer fewer benefits.
Deputy Attorney General Sally Yates broadcasted the decision and supported the Justice D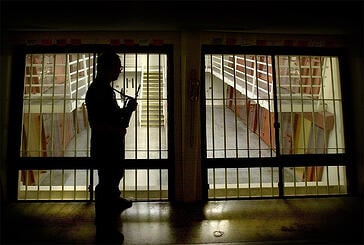 epartment in an important report regarding findings on private facilities. The report concluded that privately contracted prisons are more likely to have assaults on both inmates and staff, not to mention a climbing contraband rate each year.
"They simply do not provide the same level of correctional services, programs, and resources; they do not save substantially on costs; and as noted in a recent report by the Department's Office of Inspectors General, they do not maintain the same level of safety and security," Yates wrote in a memo that instructs officials to decline to renew the contracts for private prisons.
Problems at private prisons are out of the bag. Even Netflix Originals like "Orange is the New Black", are displaying the reality of private prisons. According to Yates, the Justice Department and Bureau of Prisons officials had been discussing and pushing for the discontinuation of private prisons for months. However, Yates assures us that private facilities will not close overnight. She says it's a process and existing contracts will remain, while those who are up for renewal may not be reviewed.
At a point in time private prisons were fulfilling an important role but as times have changed, Yates wrote they have become less effective than prisons run by the government. According to the inspector general report, The Bureau of Prisons spent $639 million on private prisons in a fiscal year of 2014; where all payments were paid to three companies: Corrections Corp. of America, GEO Group, and Management and Training Corp.
The Justice Department announcement will not affect the majority of prisoners who are currently in prisons by the state and local authorities. However, federal officials are hoping their actions will be an example to everyone across the correctional field.
Here is a link to the article -->https://www.washingtonpost.com/news/post-nation/wp/2016/08/18/justice-department-says-it-will-end-use-of-private-prisons/
Simon Law Group represents individuals charged with various criminal offenses. Call today for your free consulation 800-709-1131.
How do you feel about this decision?