In a recent Ocean County Superior Court case, Judge Stephanie Wauters ruled on the issue of child custody between three people. Included in the proceedings was the biological father, his same-sex spouse, and the biological mother, of whom were attempting to create a "tri-parenting relationship." The biological father, 'D.G.' had artificially conceived with 'K.S.', who had been friends with both spouses for a long time.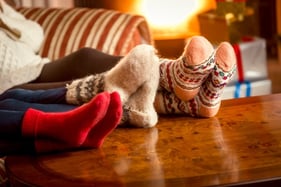 Unfortunately, the spouses and 'K.S.' disagreed on some of the arrangements. 'K.S.' wanted to move to another state with the child, and 'D.G.' along with his spouse, 'S.H.,' felt it was not in the best interests of the child to do so. Several consent agreements were made between the two sides, but a nineteen-day custody battle ensued in court.
In a lengthy opinion, the Judge ordered all three parties to have joint residential custody, which she felt was in the best interests of the child. The child would spend equal time with her mother in Point Pleasant Beach, and her two fathers in Princeton. The Judge said, "[the child's] having to endure frequent travel time…due to a joint residential custodial plan is heavily outweighed by the long bond and relationship the child will be able to maintain and experience in both households in New Jersey."
S.H. attempted to establish himself as a legal parent, maintaining the argument that he is a "psychological parent." However, the Judge disagreed. She stated that, "the court does not have the jurisdiction to create a new recognition of legal parentage other than which already exists [through] genetic contribution, adoption, or gestational primacy." In other words, she ruled that the court cannot simply make someone else a parent when biological and/or adoptive parents already exist simply because a party wishes to do so.
If you are in the middle of a custody situation and need legal advice, Call Simon Law Group and speak with a NJ Divorce Lawyer who specializes in custody, parenting time and other family issues today. Call for a free consultation 800-709-1131.
Source: New Jersey Law Journal http://www.njlawjournal.com/id=1202749035147/Court-Takes-On-SameSex-Couples-TriParenting-Model#ixzz3za8b3WG8