"DD stores 'Dunking' their customers with overcharging"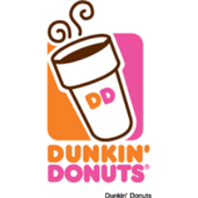 Think you're paying too much while picking up your mornin' Joe? Well, you might be right. Several Dunkin' Donuts stores in New Jersey and New York have recently been accused of overcharging their customers. Allegedly, these stores charge customers sales tax on tax-exempt items such as bottled water, packaged coffee, and other legally un-taxable products designated "untaxable" by the Division of Taxation. In Ft. Lee, New Jersey, the DD store supposedly charged the the state's 7% tax on a multitude of items in clear violation of New Jersey code, as was alleged by a law suit filed earlier this month.

A similar case has occurred in Manhattan, in which a customer was charged sales tax on pre-packaged coffee beans, implicating yet another suit. According to Carl Mayer, a lawyer who commented to the New York Post, about a dozen separate DD stores overcharge their customers about 70% of the time. Mayer argues Dunkin' Donuts stores across both New Jersey and New York have made huge illegitimate profits. He estimates DD stores have profited approximately $10 million off New York customers and $4 million in New Jersey over the course of three years.
If you need a NJ Lawyer for your lawsuit, call today for your free consultation 800-709-1131

Source: New York Post

http://nypost.com/2016/02/08/dunkin-donuts-stores-accused-of-overcharging-customers/Click to edit your new post...