I can't tell you how many times people have approached me and said my parents are mentally incompetent… I'd like to get a power of attorney! It is then I explain, unfortunately it's time for a guardianship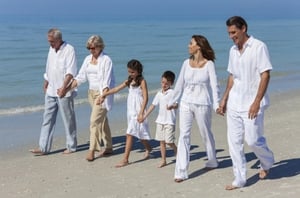 action. You want to avoid being in that situation. Talk sensibly with your parents and your spouse and your children. It's a fact of life that many of us will reach a point where we are no longer competent to handle our own affairs. You need to plan for that and giving a power of attorney to someone you can trust is key here. If you don't and you are no longer capable of handling your own affairs, someone has to step in and get the authority to handle your affairs. It's all too common for children to have bring a court action to be appointed guardian of a parent. In most cases, that could have been avoided by getting your parent to give you power of attorney. Parents, unless you know you can't trust your children, work with them on this. Spouses, work with each other.
So, you find yourself where you didn't get the power of attorney and you know your surviving parent or parents can't manage their affairs. It's time for a guardianship action. In most cases, you should talk to your parents in advance because their cooperation is invaluable. They can contest a guardianship action and that can be both unpleasant and expensive. So, you want to avoid that if at all possible. If your parents are on board and you can line up two doctors' opinions supporting the appointment of a guardian, it's generally smooth sailing. Bear in mind that the court will appoint a disinterested party to review the matter and report back to the court. If everything is clear and above board, the court will almost certainly appoint you guardian. Although in some cases you will be obliged to post a bond. That costs money. You also have to pay your attorney as well as the attorney the court appoints to review the matter and the doctors. When you need to do it, it's not merely worthwhile, it's essential. However, you might have been able to avoid all this, with a simple power of attorney. Give this some serious thought.

Are you finding yourself in need of legal advice regarding your aging parents? Simon Law Group can help you navigate the process of either obtaining the Power of Attorney or Guardianship, should the need arise. To get answers to all your questions, please contact us to schedule your free attorney consultation.
Call us today: 800-709-1131 or text us at 908-864-4450.