So You Want A Divorce…
A Five-Part Series
PART II
By Julia Middleton
This is the continuation of a series about the steps for filing for Divorce in New Jersey. It is important for those considering divorce to be informed. It is our job at Simon Law Group to help individuals navigate the road so they can feel comfortable once they determine they wish to start this process. For a link to the other parts, Part I
Step 2: Appearance/Answer and Counterclaim (Divorce Complaint Response)
Answer:
There may be some apprehension when it comes to serving the Complaint to your soon to be ex-spouse. Rest assured that Simon Law Group will make every effort to make sure everything is done properly and respectfully with your wishes in mind.
In this situation the other spouse is known as the respondent or Defendant. Although it's not required, the Defendant can file a response to the Complaint saying that they agree and file what is called an "Answer". Generally, if a response is not filed within 30 days, the Plaintiff (you) can request that a default be entered by the court (see Part I for more information on Default). The Defendant can also use this response to disagree with information presented in the Complaint and put forth their own requests and file an Answer and a Counterclaim.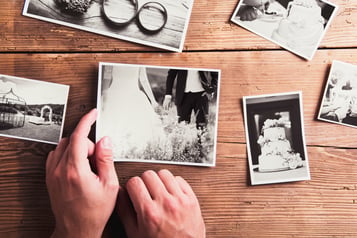 Keep in mind that if they file a Counterclaim, this does not mean they will get what they want. Remain calm at all times.
Counterclaim
While the Answer simply admits or denies information from the complaint, the Counterclaim can be used to bring attention to an alternative perspective, (some even say an alternate reality) on the relationship and the reason for the divorce. A Counterclaim provides the responding party with an opportunity to make their own allegations about the reason for the divorce. It also gives them a chance to tell the court what they're asking for in terms of the outcome of the Divorce. The party should make factual statements about the grounds for the divorce and provide information to support that reasoning, but this doesn't always happen.
Remain calm no matter what is in the Counterclaim. Remember, we are here to protect your rights and guide you through this process.
For additional reading on Divorce and related matters such as child custody, parenting time, domestic violence, feel free to review our website: https://www.simonattorneys.com/divorce
Should you be considering a divorce, feel free to contact Simon Law Group to ask questions and get answers. We have a variety of ways to communicate, email: info@simonattorneys.com, telephone: 800-709-1131 or text at 908-864-4450. We are here to help you through this process and put your mind at ease.