So You Want A Divorce…
A Five-Part Series
PART V - The Finale
By Julia Middleton
This is the continuation of a series about the steps for filing for Divorce in New Jersey. It is important for those considering divorce to be informed. It is our job at Simon Law Group to help individuals navigate the road so they can feel comfortable once they determine they wish to start this process. For a link to the other parts, Part I, Part III, Part IV
Step 7: Trial
Finally, if an agreement cannot be reached through these various levels of mediation, a trial will occur. A divorce trial is usually held in front of a judge, sometimes a jury(though this is often no longer the case in COVID times). During the trial, both sides will present evidence and call witnesses to support their claims on issues like division of assets, child custody, spousal and child support and other related matters. The court will then consider all of the evidence and information provided and render a final & binding decision that both parties must adhere to moving forward. Finally, a Final Divorce Decree is issued. If either party does not comply with this decree, they can face serious legal repercussions.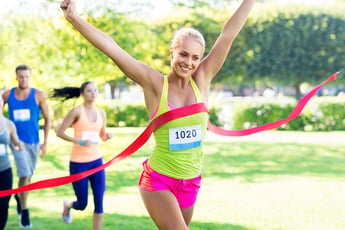 As you may surmise, while the main parts of a divorce may be similar, every divorce, and I mean every one is different. Each brings its unique set of circumstances, issues, concerns that must be dealt with. Simon Law Group is here for you, to guide you through this process. This five part summary is only a snip it so that you can get an idea of what is involved. This is not meant to intimidate, but keep you informed. It is our job to get you prepared for what could be ahead. And not everyone goes through all these steps.
For additional reading on Divorce and related matters such as child custody, parenting time, domestic violence, feel free to review our website: https://www.simonattorneys.com/divorce
Should you be considering a divorce, feel free to contact Simon Law Group to ask questions and get answers. We have a variety of ways to communicate, email: info@simonattorneys.com, telephone: 800-709-1131 or text at 908-864-4450. We are here to help you through this process and put your mind at ease.