So You Want A Divorce…
A Five-Part Series
PART III - The Data
By Julia Middleton
This is the continuation of a series about the steps for filing for Divorce in New Jersey. It is important for those considering divorce to be informed. It is our job at Simon Law Group to help individuals navigate the road so they can feel comfortable once they determine they wish to start this process. For a link to the other parts, Part I, Part II
Step 3: File a Case Information Statement
Both spouses are required to disclose information regarding their assets, liabilities, income and expenses through the form of a Case Information Statement. Our attorneys will make sure this paperwork is filled out correctly and that it gets submitted on time. If the divorce is uncontested and the spouses can agree on the terms of the divorce, there is only a bit more paperwork to file.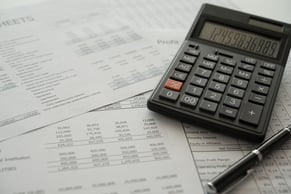 Some items contained in a CIS are (and there are many):
Basic Personal Information

Birth date
Address
Date of Marriage
Employer Information

Income Information
Monthly expenses i.e., food
Liabilities i.e., loans, mortgages
Life Insurance
It will take some time to gather all of this information, especially if you are not the one paying the bills. Just do the best you can.
While this is an important step in the process, don't fret about it. Remember, always stay calm through this process; the calmer you are, the better off you will be.
This information is used to determine child support, alimony and future monetary contributions, if any.
For additional reading on Divorce and related matters such as child custody, parenting time, domestic violence, feel free to review our website: https://www.simonattorneys.com/divorce
Should you be considering a divorce, feel free to contact Simon Law Group to ask questions and get answers. We have a variety of ways to communicate, email: info@simonattorneys.com, telephone: 800-709-1131 or text at 908-864-4450. We are here to help you through this process and put your mind at ease.